We offer high-quality plastering service. With 20+ years of experience and expertise, we guarantee you a complete plastering solution to meet your needs.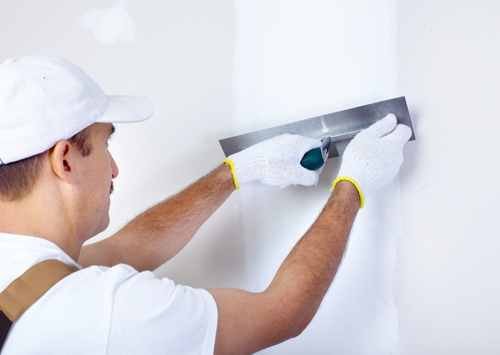 Affordable Plastering Professiona
The Best Plastering Company For Hi-tech Plastering, Melbourne
We are professional plastering contractors who provide high-quality, affordable plastering services to customers in the area. We have many years of experience in the plastering trade and have a reputation for providing quality workmanship at a fair price. We offer a wide range of plastering services, from small repair jobs to complete room renovations. 
No job is too big or small for us, and we pride ourselves on our attention to detail and customer satisfaction. If you are looking for a professional, reliable, and affordable plastering contractor, then please contact us today.
100% Customer Satisfaction
Full-service Plastering Contractors
We are full-service plastering contractors who specialize in all aspects of interior and exterior plastering. We have over 25 years of experience and have completed projects of all sizes. The quality of our workmanship, the attention we pay to detail, and the level of customer service we offer are what we pride ourselves on. 
Our goal is to complete your project on time and within budget while exceeding your expectations. Contact us today for a free estimate.
The Plastering Company That You Can Rely On
If you're looking for a plastering company that you can rely on, look no further than ours. We've been in business for many years and have a proven track record of quality workmanship. We're always up-to-date on the latest techniques and materials, so you can be confident that your project will be done right. Our company understands that you want only the best service for your home or business. 
That's why we offer a 100% satisfaction guarantee on all of our work. No additional charges will apply if you are not satisfied with our work. We know that your time is valuable, so we always show up on time and finish our projects as scheduled. 
No messes will be left behind because we clean up after ourselves. If you're looking for a plastering company that does quality work and takes pride in its craft, give us a call today. If you have any questions or would like a free estimate, please do not hesitate to contact us.
Quality Plastering Service, Melbourne
At local plasterer Melbourne, we pride ourselves on providing a high-quality plastering service to our customers in Melbourne. We have a team of experienced and qualified plasterers who can provide a professional and efficient service. We use only the best materials and equipment, and we take care to ensure that all of our work is carried out to the highest standards. We understand that plastering can be a big job, and we are here to help you every step of the way. 
We will provide you with a free quote so that you can see how much the job will cost, and we will work with you to ensure that the job is completed to your satisfaction. If you are looking for a reliable and professional plastering service in Melbourne, then please contact us today. Getting a quote from us is free of charge if you let us know what you need.